---
Product details of Black and Dark Green Motorcycle Wrap tape
Header,Turbo manifold,Downpipe,Motorcycle piping,etc.
Exhaust heat wrap is simply wrapped around exhaust headers or turbos to retain the heat in the gas.
Thus reducing under-bonnet temperatures and induction temperatures.
Cooler air in the engine bay gives better performance.
Reduces under-bonnet temperatures by half
Improves power & protects other components
Superior durability and heat retention
Temperature rating (degrees F): 2,000 degrees F
Width: 2" ( 5cm )
Thickness: 1/16"(0.15cm)
Length: 5M/10M/15M
Made of high quality titanium lave fiber.
Color: black.
1 x heat wrap.
4 x stainless steel zip ties. (100% Brand New Never Used Or Installed)
Header,Turbo manifold,Downpipe,Motorcycle piping,etc.Features and
Exhaust heat wrap is simply wrapped around exhaust headers or turbos to retain the heat in the gas.Thus reducing under-bonnet temperatures and induction temperatures.Cooler air in the engine bay gives better performance.Reduces under-bonnet temperatures by halfImproves power & protects other componentsSuperior durability and heat retention
Dimensions& Material:Temperature rating
(degrees F): 2,000 degrees
Length: 5M/10M/15MMade of high quality titanium lave fiber.
Package Included:1 x heat wrap.
4 x stainless steel zip ties.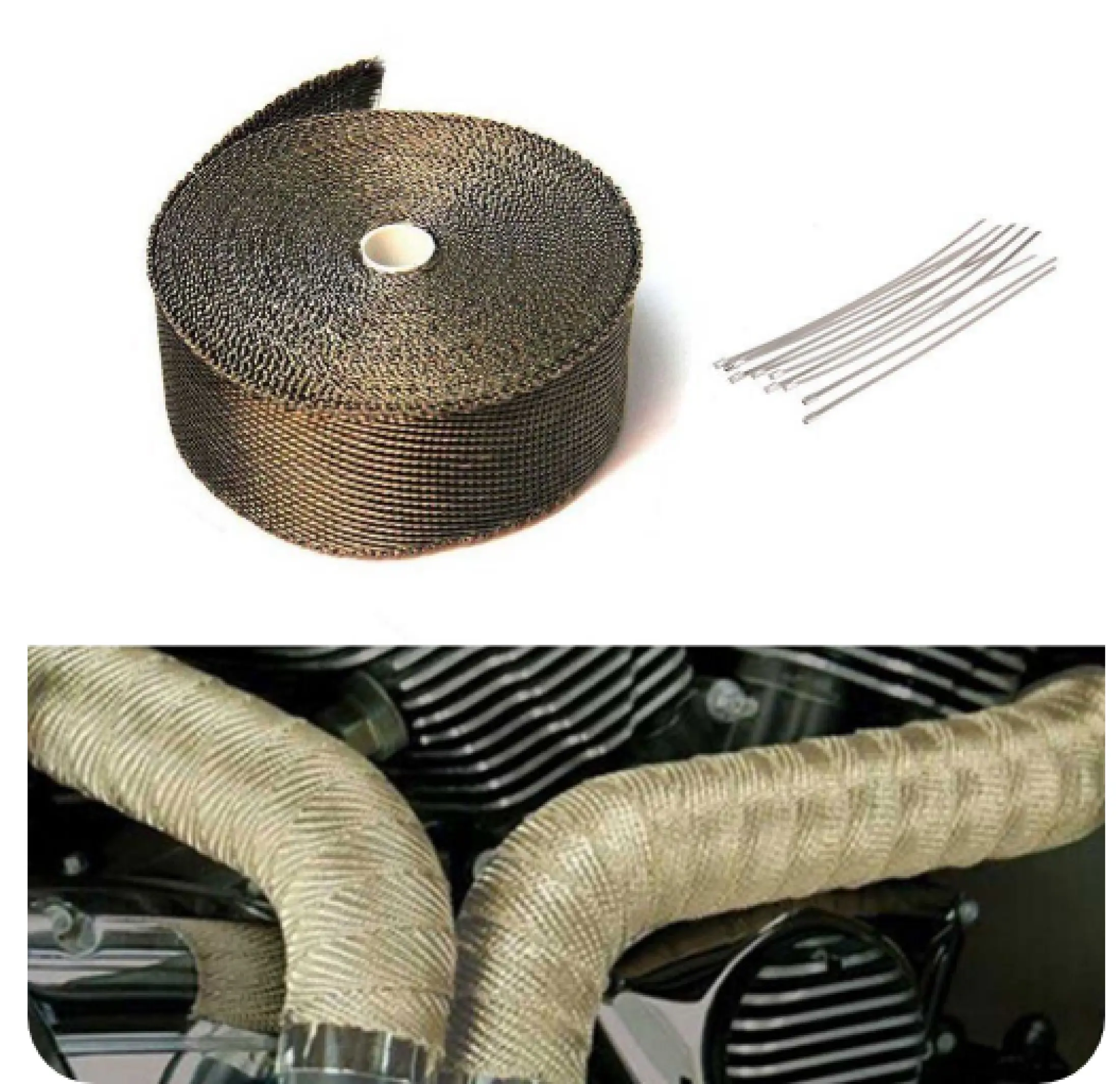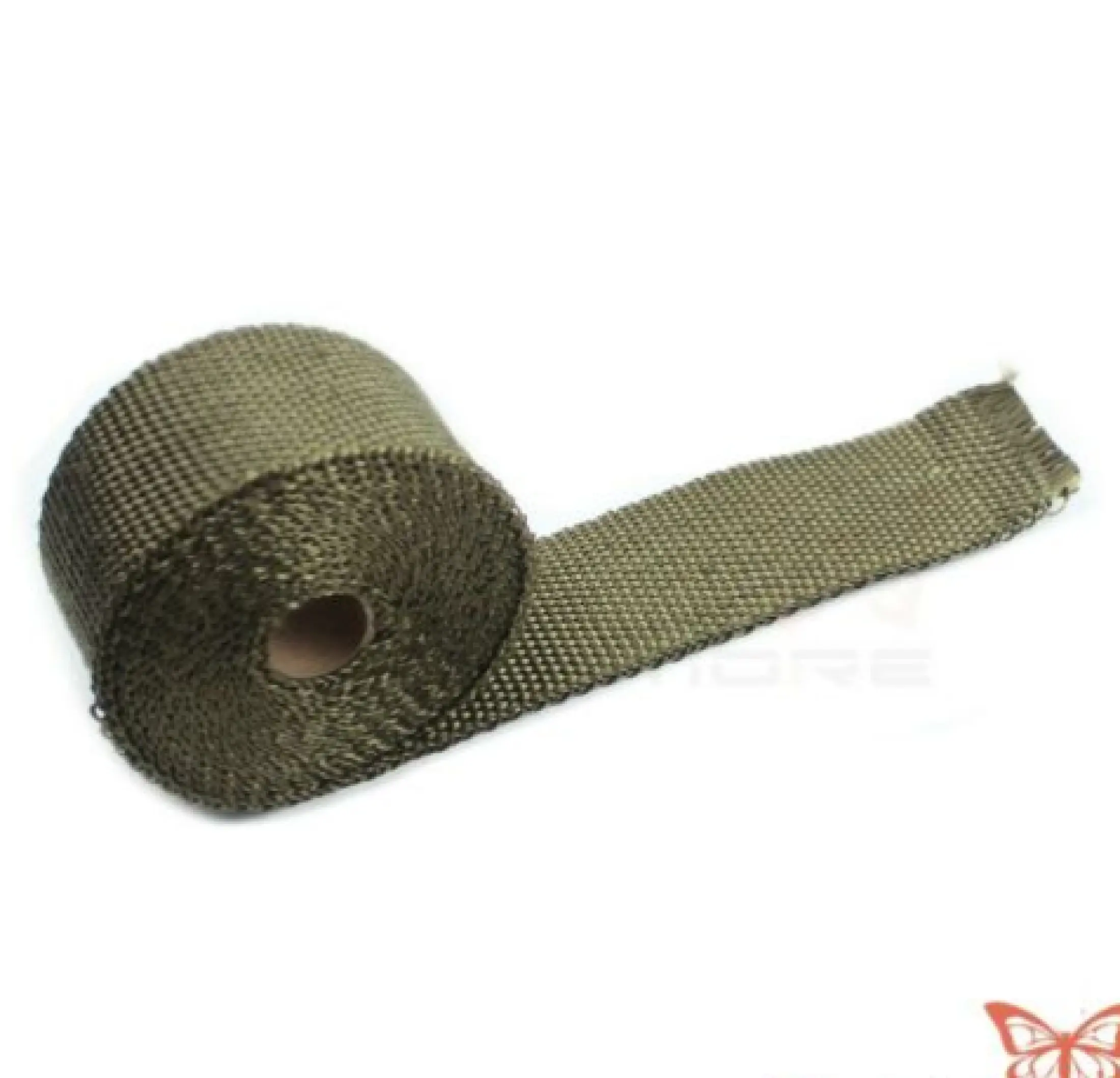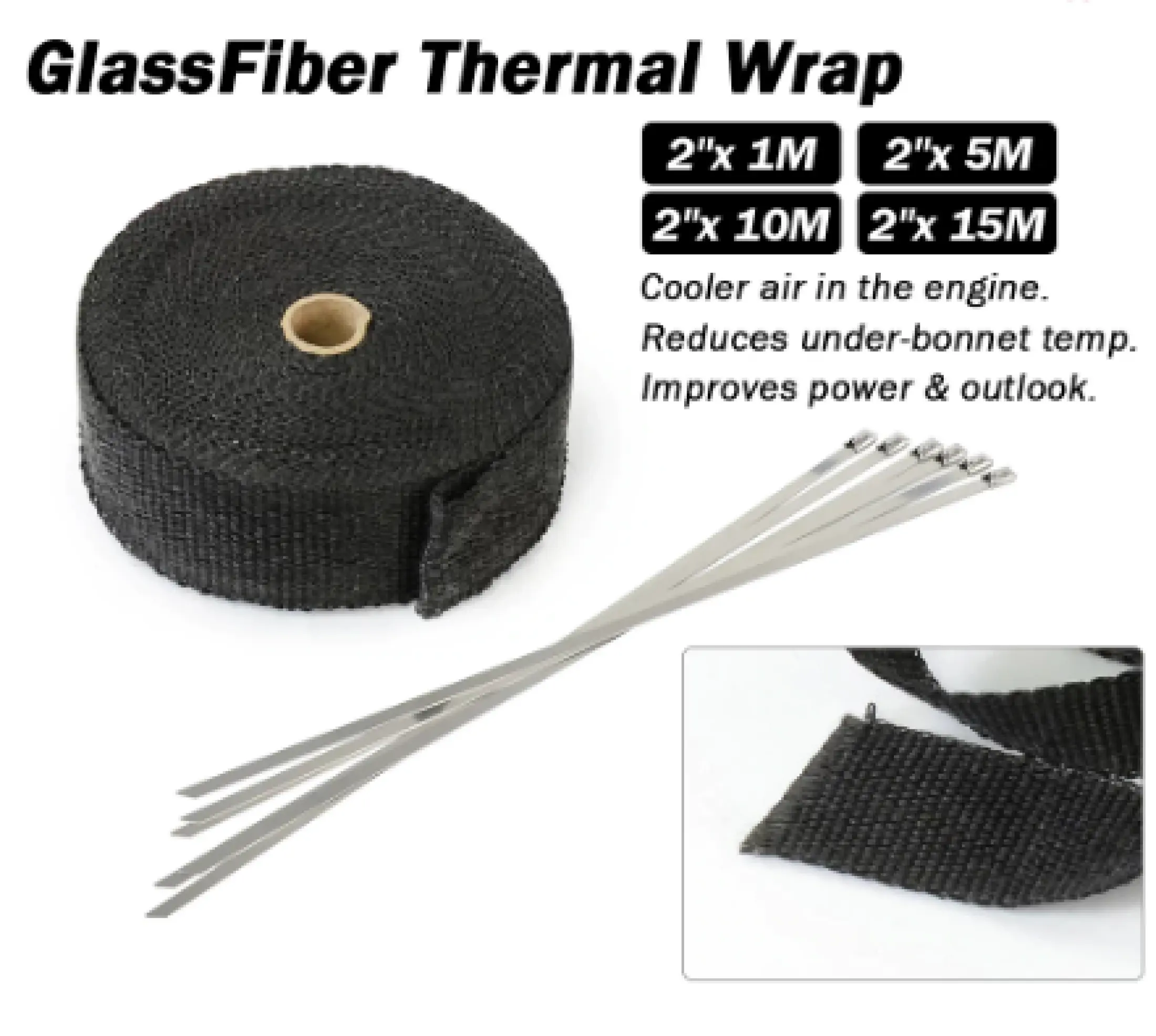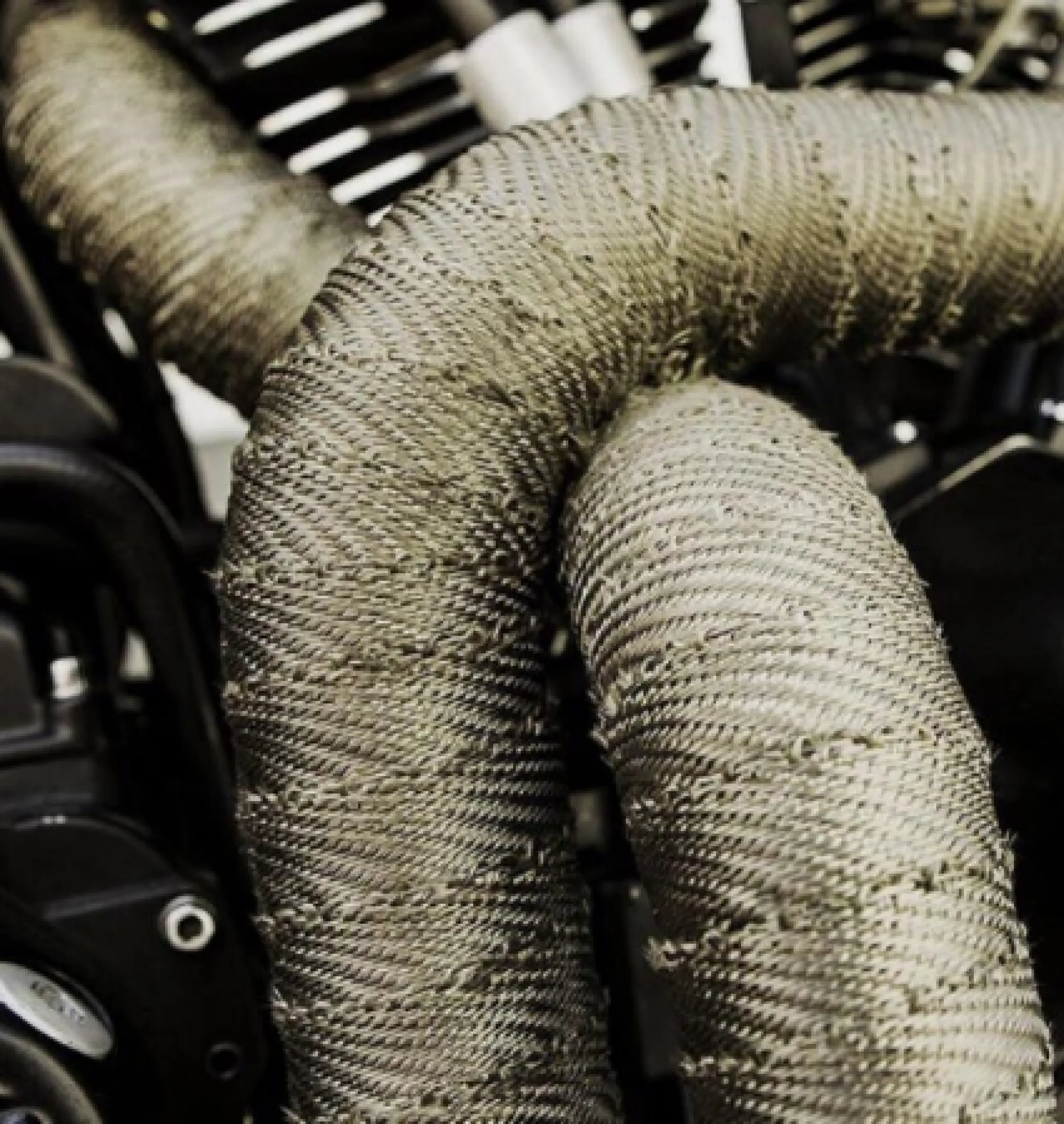 (100% Brand New Never Used Or Installed)All items are Brand New unless stated otherwise on the listing.We sell DIY (Do It Yourself) Items with a few exceptions.We take no responsibility in teaching you how to install.Professional installation is strongly recommended.
Specifications of Black and Dark Green Motorcycle Wrap tape
Brand

No Brand

SKU

1397102883_PH-5185014371

Motorcycle Make

Other Makes

Motorcycle Model

Universal

Model

24354646
This section doesn't currently include any content. Add content to this section using the sidebar.